You will be seen by a fully qualified and registered osteopath.
Your first session will last for about one hour. Follow up sessions are usually for half an hour.
Your osteopath needs to know about your health, past and present and you will be asked detailed questions about your complaint, medical history, general health and any medication you may be taking.
The osteopath will carry out a careful physical examination sometimes incorporating medical equipment to help with the diagnosis.
Your osteopath will normally ask you to perform a simple series of movements.
To help with the examination, your osteopath may ask you to remove some of your clothing. Please discuss this with your practitioner if you feel uncomfortable about this. A blanket can be provided to preserve modesty if appropriate. Loose, gym style clothing is often suitable to keep on for treatment.
If you choose, you may have a friend or relative present during the appointment.
The osteopath will use touch to identify points of weakness or excessive strain in your body. You will usually be treated lying on a treatment couch.
Osteopaths usually start any treatment by releasing and relaxing muscles and stretching stiff joints, using gentle massage techniques, rhythmic joint movements and muscle release techniques. They may also carry out spinal manipulations. These are short, quick movements to joints in order to help restore normal joint function and mobility.
Your osteopath may show you exercises to do at home and suggest ways you can improve your posture.
The number of treatments needed depends on your condition. If you have chronic low back pain for example, you may need several treatments. For acute pain, one or two treatments may be enough.
After an osteopathic treatment, you may feel stiff or sore for a few hours. This can feel similar to post-exercise soreness. Feel free to ring and talk with your osteopath if you have any concerns.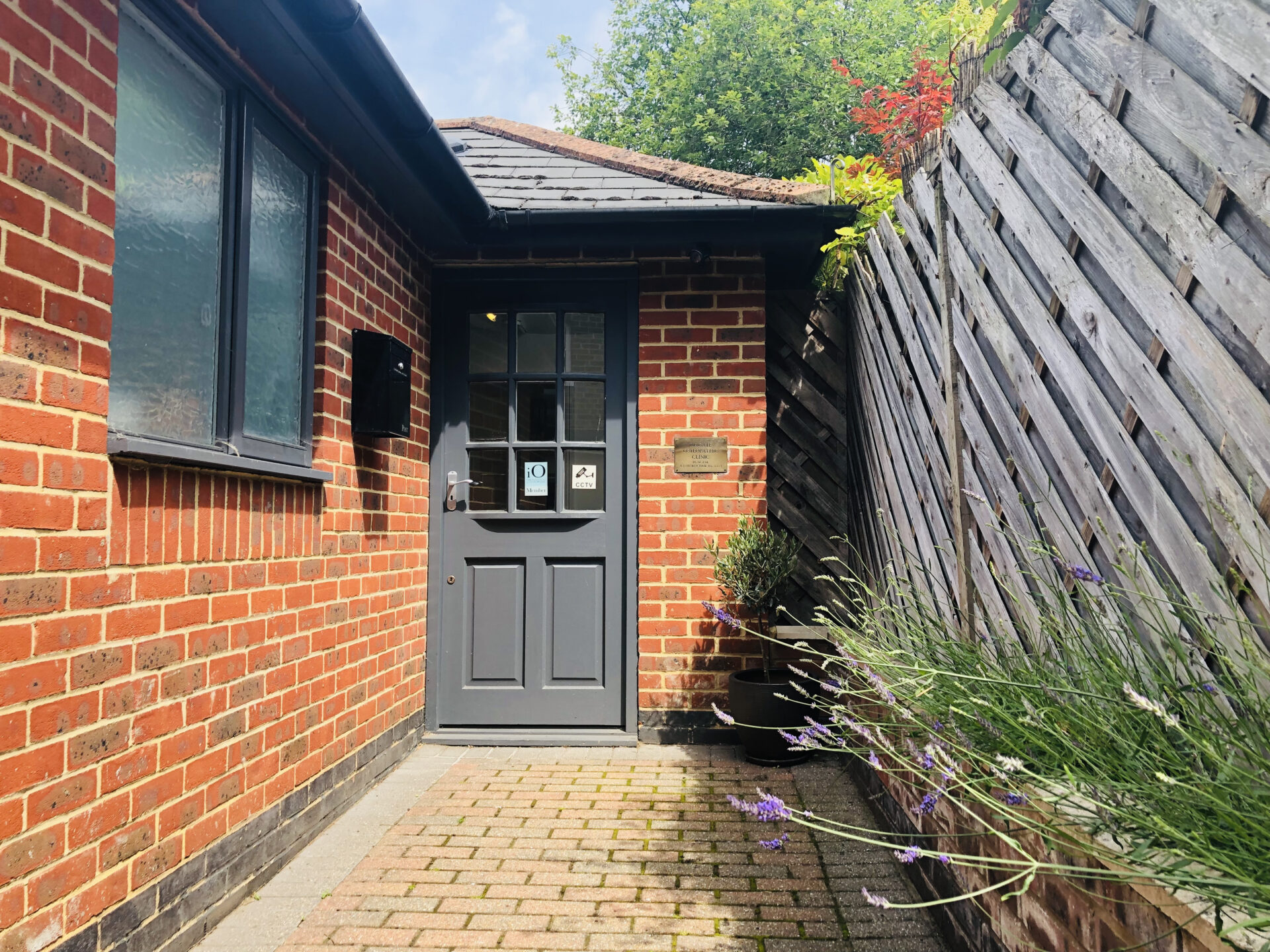 If you are aiming to claim for your treatment via a private insurance company the responsibility lies with each individual patient to check the terms and conditions of their policy as to the level and suitability of cover.
Full fee will be charged for missed appointments and cancellations without 24 hours notice except for Covid-19 reasons. Notice must be given during working hours.
Should you have any concerns:
If you have a complaint or concern about the level of care you have received from an osteopath or any other member of staff, please let us know.
We hope that most problems can be sorted out quickly and easily with the person concerned.
If your problem cannot be sorted out in this way and you wish to make a complaint, please let us know as soon as possible.
Please ask for an appointment with the principal of the practice or alternatively write to him/her.
If your complaint is about the principal and you do not want to talk or write to him/her directly, please contact another osteopath in the practice.
We will investigate your complaint during the following few days and will aim to:-

Find out what happened and what went wrong.
Make it possible for you to discuss this with those concerned if this is what you would like.
Make sure you receive an apology if this is appropriate.
Identify what we can do as a practice to ensure that this problem does not arise again.

If you are complaining on behalf of someone else, we will need a note of consent from the person concerned.
British Osteopathic Association Complaints Resolution Service
If you do not feel that your complaint has been resolved to your satisfaction you can talk to an independent source about it by ringing the British Osteopathic Association on Freephone 0800 110 5857, or email:boa@osteopathy.org.
General Osteopathic Council
If you are concerned about safety and you wish to instigate a formal complaint with the regulatory body, the General Osteopathic Council can be contacted on 0207 3576655. Please note that the General Osteopathic Council cannot award compensation.
James Olorenshaw BSc(Ost).
Practice Principal