Reigate Osteopathic Clinic is the oldest established osteopathy practice in the Reigate and Redhill area providing safe, gentle and effective care to patients from the East Surrey area and beyond for over sixty years.
The practice principal, James Olorenshaw BSc.(Ost)., brings over 30 years of experience to the clinic. The clinic helps people with back and neck pain plus a wide range of other musculoskeletal problems from head to toe.
We are very experienced in treating patients from the very young to the elderly, sports injuries and rehabilitation plus issues arising from the workplace. Treatment options are tailored to and discussed with the individual. 'We treat mothers during pregnancy, post pregnancy and use cranial osteopathy for babies too.'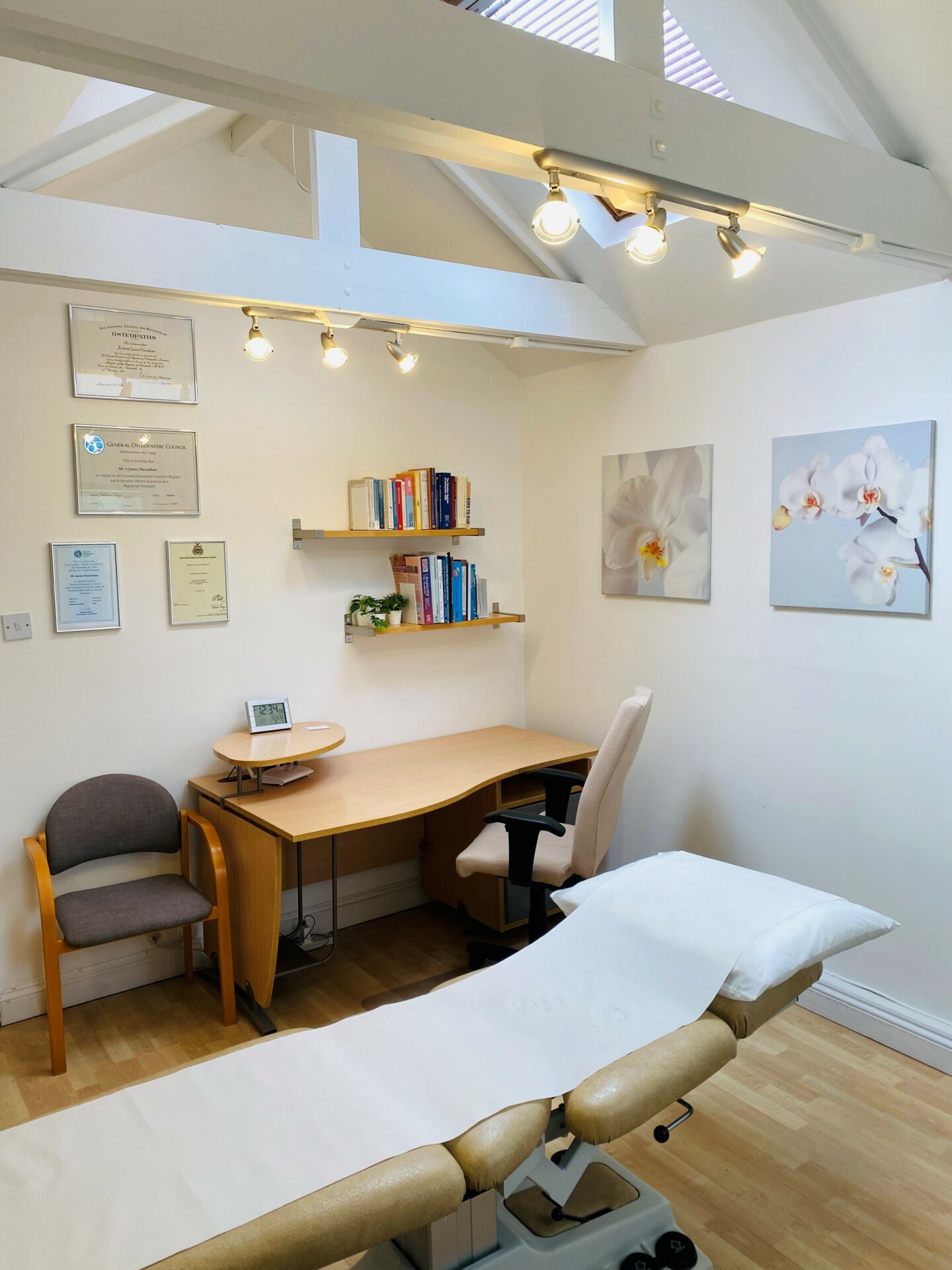 I have been seeing James for many years and would highly recommend his services. James has a very professional and personable approach and always manages to relieve the discomfort in my lower back leaving me feeling much more comfortable after visits.
I have been seeing Emilie for little over a year now and my upper and lower back has significantly improved to the point where I can now play competitive sports. She has also given me strengthening and stretching exercises which have contributed to me being relatively pain free and to lead a more active life.
I have been a patient at this practice for several years now and I have always received exceptional treatment. In addition, I am given advice on how best to maintain my own fitness thus, in effect, reducing my need for treatment. It goes without saying that the clinic has always been scrupulously clean and I have had no concerns about attending appointments in recent months.